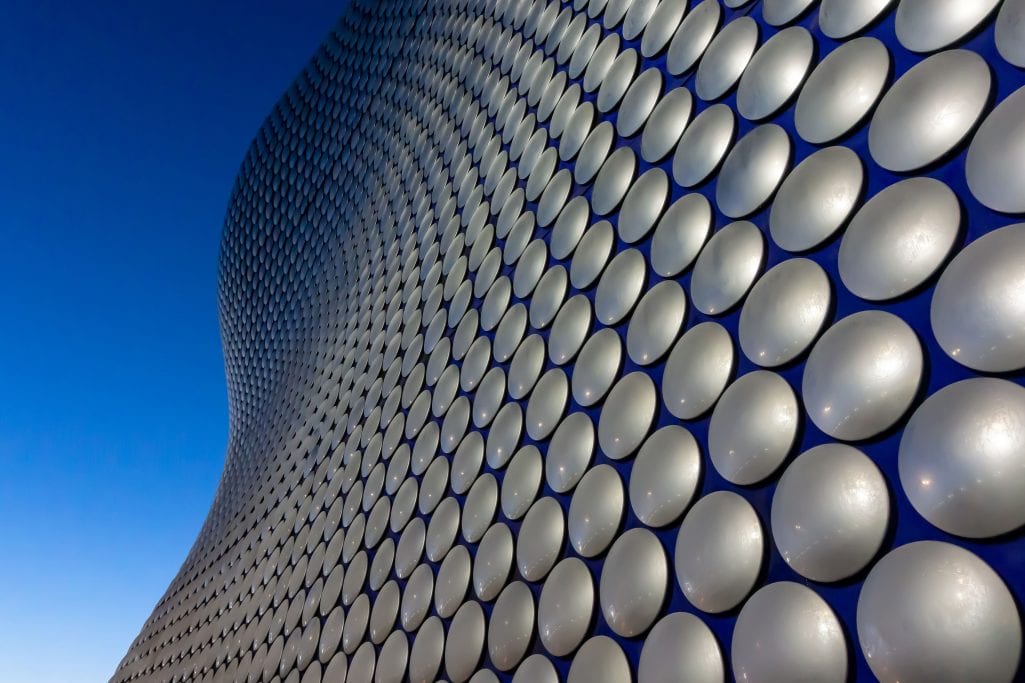 An introduction to working in Birmingham
Want to skip ahead?
An Introduction To Working In Birmingham
Birmingham is the second largest city in the UK. With 4 hotels with an AA 4 star rating and one more in the construction phase. The city has a range of opportunities for a chef career. Birmingham is going through an ongoing regeneration. With many new public spaces, hotels and commercial buildings being due for completion in 2025.
Best AA Rated Hotels In Birmingham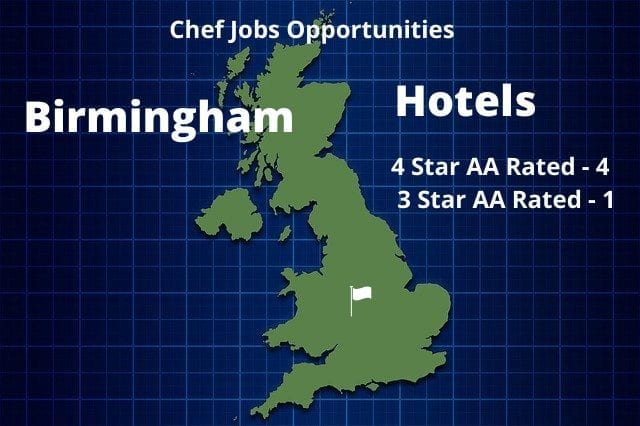 Restaurants In Birmingham
Finding Accommodation And Living In Birmingham
Finding accommodation in Birmingham can be done relatively easily. Searching for property rental websites online will produce good results.
An Indication To Rental Prices In Birmingham
1 Bedroom Flat – Central Birmingham Starting at: £550/ Month
1 Bedroom Flat – Outside Central Starting at: £340 / Month
3 Bedroom Flat – Central Birmingham – Starting at: £900/ Month
3 Bedroom Flat – Outside Central Starting at: £ 650/ Month
Transportation Around Birmingham
One day travel card for bus or train – £8.50
Monthly travel card for bus or train – £85
Average Working Hours For A Chef de Partie Job
The average working hours for a CDP will range from 40 – 48 hours per week. Overtime can be added as days in lieu or paid for. Normally, with 28 days paid holiday per year.
This all depends on the company you are working for. It's a good idea to check how extra hours and days are compensated for during the job interview.
A Chef de partie salary in Birmingham
The yearly salary ranges around £22,500 – £26,500
Average Yearly Income = £25,000
Agency Salary (PAYE): £12 – £14 per hour
To Work Out A £25,000 Salary After Tax
Personal Allowance = £12,570
Basic Rate Tax = 20% After Personal Allowance Deduction
Monthly Salary Calculation
£25,000 / 12months = £2,083 Monthly Before Tax
After Tax Example
Personal Allowance first £12,570 (free no tax)
20% Basic Tax Rate after £12,570
Calculation – £22,000-£12,570 = £12,250
20% of £12,250 = £2,450
Average CDP Salary After Tax Example
£25,000 – £2,450 = £22,550
£22,550 Yearly After Tax Deduction
£1,879 Monthly After Tax Deduction
Top 10 Things To Do In Birmingham As Ranked By Tripadvisor Travellers
Once working in your hotel chef job there will be days off to take care of. For those days off when you need something to do here are 10 ideas as ranked by tripadvisor readers.
Birmingham Back To Back
Museum Of The Jewellery Quarter
Coffin Works
Villa Park Stadium
Steel Hose Lane Lock-Up
Soho House
National Motorcycle Museum
Symphony Hall
Selly Manor
Birmingham Hippodrome
UK Hotspot Cities For A Chef Career
Birmingham | Cardiff | Edinburgh | London | Manchester